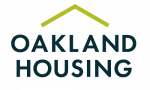 In the late 1930's when Jo Jensen was a baby, her family moved into a brand-new planned community called Westacres. Homes featured three bedrooms, each with a closet – a luxury at the time — a shed, fruit trees and a root cellar so homeowners could garden, farm and sustain themselves.
The development was the brain child of James Couzens – former Detroit mayor, U.S. senator and partner at Ford Motor Company. He wanted to give seasonally employed autoworkers the opportunity to raise their families in quality homes and stable neighborhoods.
The houses were well built, and residents quickly created a community that is still active today with social events, a beach, a clubhouse and credit union.
Surrounded by support
Jo had an idyllic childhood in Westacres. Although her father passed away when she was just 6, residents rallied their support.
"The community surrounded my mom and helped her," says Jo. "They helped her care for the house. She even co-owned a lawn mower with another neighbor, so they could both afford it."
In 1964, when Jo was a young mother of two, she and her husband bought their own home in Westacres. Jo worked at the Westacres Credit Union for years. Together, the family read the Westacres newsletter, a weekly newsletter delivered by neighborhood boys. As her children grew up, they experienced the same sense of community she did as a girl.
Today, Jo's brother lives around the corner. Her nephew lives next door. Her children have families of their own, but Jo still lives in the three-bedroom colonial she and her husband bought more than five decades ago.
"It's my home. I feel safe here. There are umpteen people around to help me if I need it," she says.
It's a community, launched in 1936 and still vibrant today.
Jo smiles, "We still take cookies to our new neighbors when they move in."