Location Location Location
Just blocks from the bustle downtown, North Pine Street Townhomes are nestled in the heart of North Corktown, part of the city's oldest neighborhood. Featuring an eclectic mix of exterior materials, from brick, metal, and glass to lush green landscaping, these two-bedroom condos reflect all that this dynamic area has to offer.
Images: Coming Soon! North Pine Street Townhomes, North Corktown, Detroit
These townhomes are built by Corktown Housing, which also provides affordable mortgages to qualified buyers. Corktown Housing, NMLS #1838564, is an equal opportunity lender.
Interiors feature quality finishes and fixtures; bright, open spaces; soaring rooflines; dual en-suite bedrooms; attached garages; and spacious "flex" rooms.
Homeowners will enjoy proximity to world-class cultural attractions, paved bike lanes, an exciting, family-friendly riverfront, convenient dining and shopping options, short commutes to some of the area's top employers and an active neighborhood association.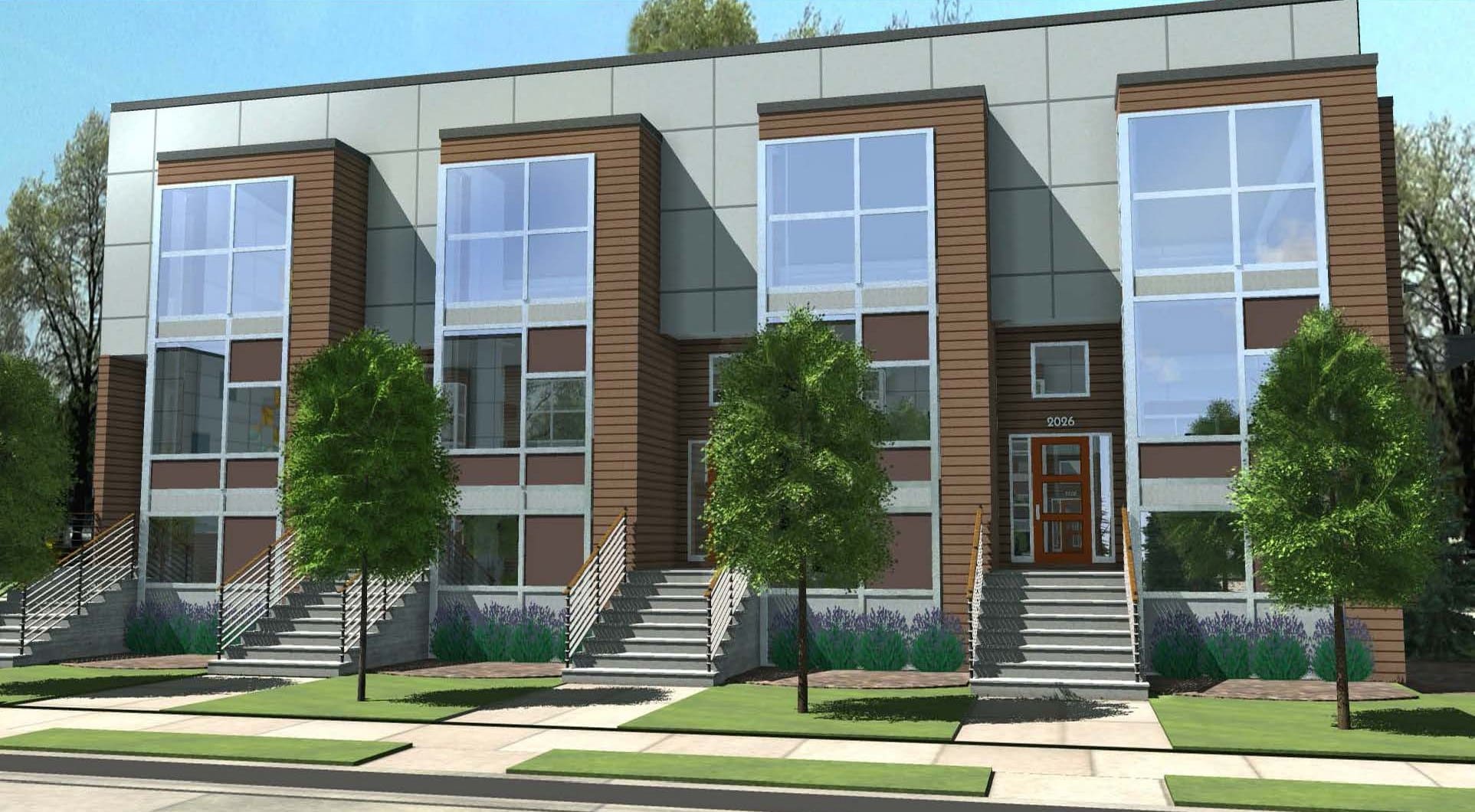 North Pine Street Townhomes will be for sale in Spring 2019. Sign up for our email list to stay connected.
Want to know more about OH developments? Interested in our mission? Looking to partner on a project? Join our growing list of followers getting regular updates and information about Oakland Housing activities.